It's strange to think that this time 5 days ago, we were all the way up in Italy's north exploring the Italian Alps. Our last stop after a crazy week in Italy was the one I was most excited for. We are headed to Positano on the Amalfi Coast!
Dan and I had just spent our last 2 days in Florence before we started making our longest road trip yet to the Amalfi Coast. Since the drive was so long, we ended up making a detour to a beautiful locals-only beach somewhere in the south of Italy before making the rest of the trip at night to Positano.
When we arrived, we parked our car on the side of a cliff and watched the moon glistening over the water and soon after, watched the sun rise over the mountains illuminating all the beautiful homes, hotels and restaurants built in every nook and cranny on the mountains. I couldn't believe I was here!
I also just want to mention that I am super proud of Dan for being able to drive on the streets of the Amalfi Coast. Every road up and down the mountain looks like a one way street, but really can fit two cars each way. There are people walking on each side of the road, vespas are constantly zooming past and restaurants and shops literally set up their tables and goods on either sides of the roads! So on top of all the constant winding and either driving up a really steep hill or down it, there were also soo many obstacles to constantly look out for! I don't think I would be brave enough to drive in Positano.
We were in Positano for three days over the weekend and we spent our time here walking up and down hundreds of stairs - literally! you can see it all in my vlog here & here! - eating delicious Italian food, soaking in the crystal blue ocean, walking through all the beautiful alleyways looking at the local stores and just generally sitting and admiring the amazing views. This place is like nothing I've ever seen before and I would constantly catch myself just looking up at everything in awe.
I learnt so many things about being in Positano while I was there that I didn't realise or think about even though this place has been on my bucket list for years! So I was thinking of making a video about tips for your first time visiting Positano or the Amalfi Coast. Let me know if you guys want to see it and I can create it for you! In the meantime though, I did vlog every day during our week in Italy and you can watch all the videos here!
But for now, I'm going to leave with you all the photos we took during our few days in this beautiful place, enjoy!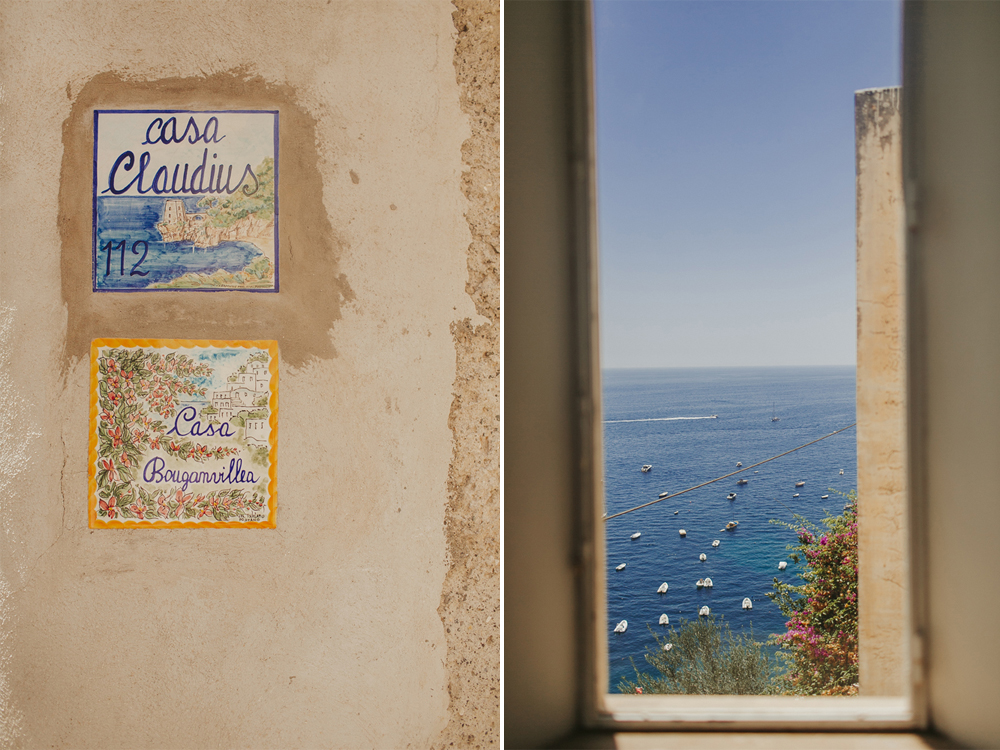 All photos edited with my Amalfi Lightroom Preset Pack!
Watch my vlogs from Positano below and please subscribe to my channel if you haven't already! I release 2 new videos a week including Lightroom Tutorials, Photoshop Tutorials, Digital Film Preset Features, Fashion Shoot Behind the Scenes & vlogs!